Chattanooga Roller Girls
The Chattanooga Roller Girls were my client for their initial branding. They used my work for the first two years while they were trying to get into the league. We worked together on a lot of small projects for merchandise logos, and fliers.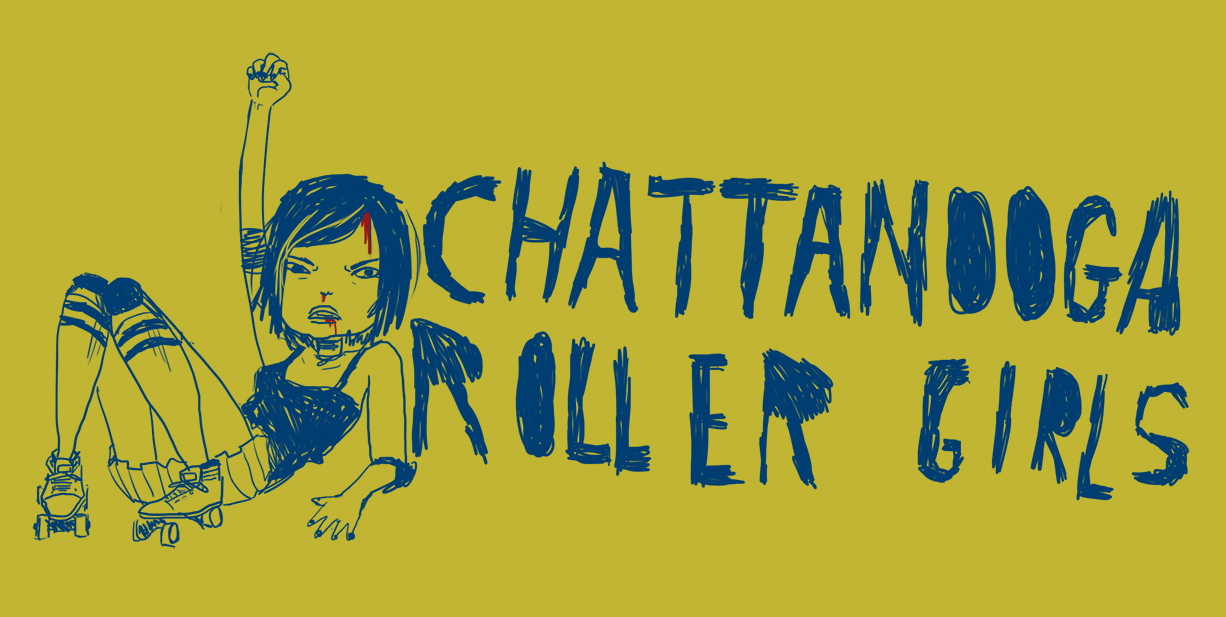 Above: first logo, used on merch and fliers.
Below: drawing based on some photos I made during a home game.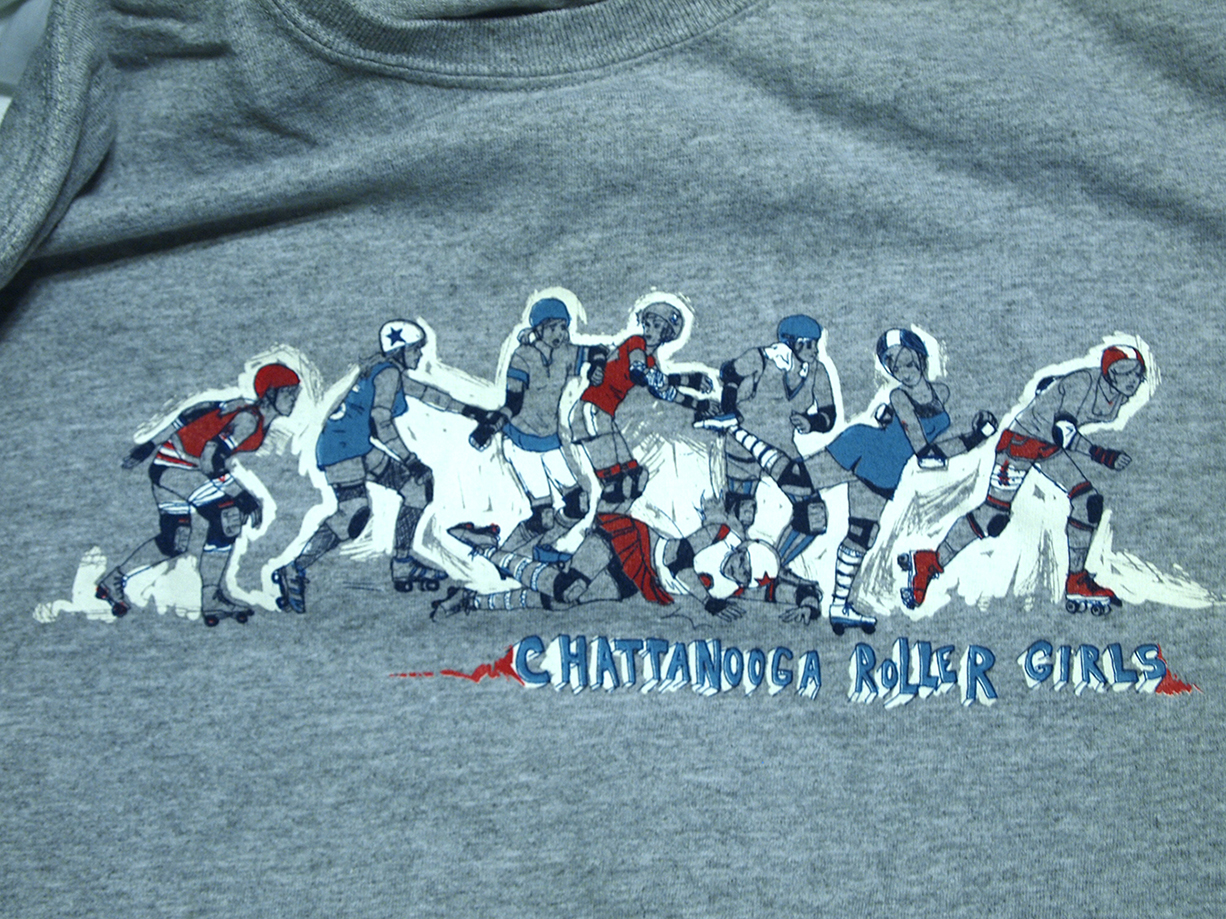 Above: Shirt sold at the merch booth.
Below: first bout poster I made.