Waterparks Research
I documented every waterpark in America at the time of the project on Google Maps. The forms become abstract shapes that only show a map-like view of each park. The second book explores one park and showcases the strange landscape that is repeated in some capacity through all the parks in the first volume. The park is void of patrons and only shows the bare mechanics of fun.
This project explores the hyper-curated experience of waterparks from a non- user view.
Below: both books, 12x18in, spiral bound, 200lb cover weight.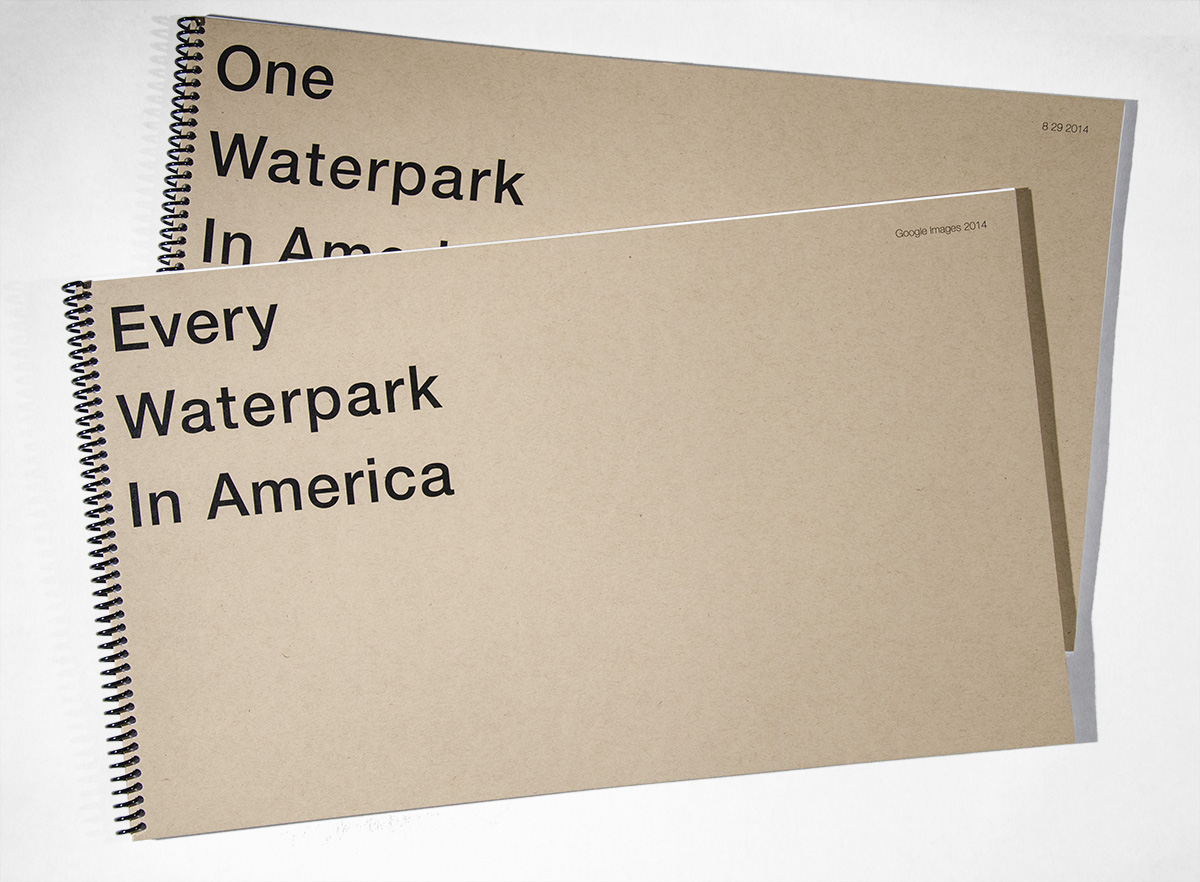 Above: Every Waterpark in America (450 parks)
Below: One Waterpark In America (450 photos)